Information Technology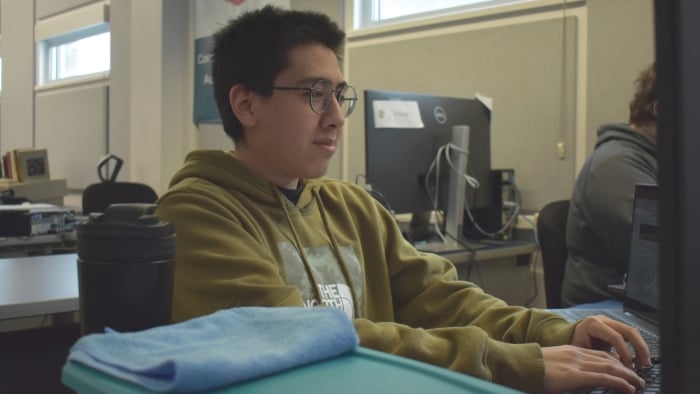 Technology now permeates all businesses and there is a real need for IT professionals for implementation and support. Information Technology skills will continue to be in high demand according to the U.S. Bureau of Labor Statistics. With the exponential growth in technology hardware and services, including the growing investment in cloud and mobile networks, IT professionals will see a continuous increase in demand. This translates into real opportunities for anyone interested in entering the IT industry, someone looking to change their current employment situation, or a person starting a second career. If taking advantage of these opportunities has seemed out of your reach, this intensive 38-week program can help you get a foot in the door.
What sets the AVTEC Information Technology program apart from other IT programs is the amount of hands-on experience a student receives using real networking and server equipment. The Information Technology program is unique in that students are not required to share equipment. As an example, during the Cisco portion of training students have their own pod of three routers and three switches that they use to configure local area networks. Students then connect their pods to other student pods to form wide-area networks. Students also have their own servers that they use throughout the program to build peer-to-peer and domain environments.
Program offered in: August
Training Times: 8:30 a.m. to 4:30 p.m., Monday through Friday
Clock Hours: 1340
Facebook page: https://www.facebook.com/it.avtec
Twitter: https://twitter.com/AVTEC_IT
Requirements
Information Technology
Students will need a Windows based Laptop computer with Windows 10 for this training program and have basic keyboarding skills and be competent using a personal computer.
Employment Requirements
Requirements of the occupation are good eyesight and finger coordination.
Program Specific Requirements
This Program has no specific requirements.
Industry Certification
UNIVERSITY OF ALASKA TRANSCRIPT
Information Technology graduates may earn up to 33 credits on their University of Alaska transcript while in attendance at AVTEC. These credits may be directly applied to an advanced IT degree at the UAF campus.
The field of information technology (IT) covers all aspects of managing and processing information. IT professionals design, develop, support, and manage computer software, hardware, and networks. In addition to the Information Technology program certificates, students may also prepare for and earn the following industry certifications. The cost for any industry certification is in addition to the cost of the IT program.
Microsoft Modern Desktop (Windows 10)
Microsoft Azure Desktop Virtualization
CompTIA Security+
Cisco Certified Network Associate Routing and Switching (CCNA)
VMware Certified Professional – Data Center Virtualization
Courses